MARSIAN Technologies is an IT company established on 10th February 2014, in Pune, INDIA. MARSIAN provides IT Services, Solutions, Consulting and Training on niche IT skills like Data Science, Artificial Intelligence, Big Data Analytics and IoT technologies. Training and development being its major focus, team continuously works on enhancemnets and upgradation of course curriculums to match best with industry expectations at all times.
MARSIAN offers unique ways of providing value added training support to candidates of various range of experience and develop world class skilled and business ready professionals to meet emerging demand for talent in the industry. Training consultants are senior Data Scientists from various multinational companies and are highly qualified from most prestigious Institutions like IITs, IIMs, ISI and the like, with rich industry experience.
A holistic approach of pre-training diagnosis, hands-on classroom training, 360-degree feedback process and post-training engagement helps in sustained learning, leading to effective human capital development. To align the learning outcome with the business objective, MARSIAN incorporates a series of post training interventions, that ensures a better learning retention and applicability of the learning outcome, thereby improving performance in the workplace.
MARSIAN had started its 1st training center in Pimple Saudagar, Pune in the year 2014, followed by the next branch in Viman Nagar, Pune. With more and more young & experienced professionals getting trained with us and successfully advancing their career, MARSIAN is motivated to open additional branches across the country, to educate more and more professionals in the field of Data Science, Artificial Intelligence, Big Data Analytics, IoT (Internet of Things) and relevant technologies.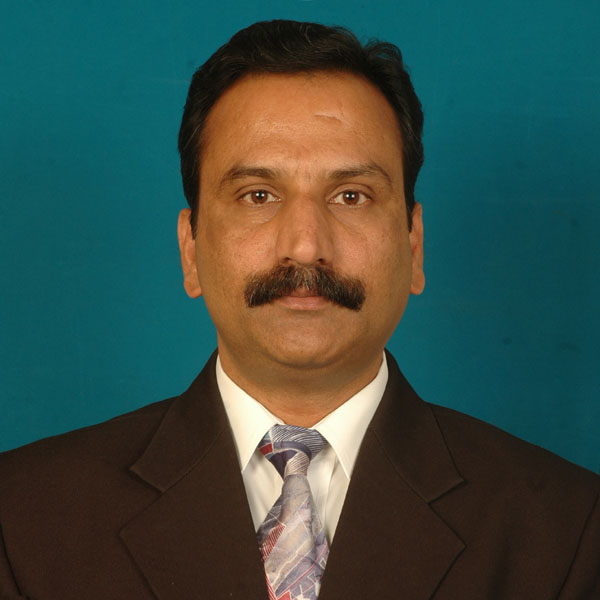 Manoranjan Dash, Managing Director
The founder of MARSIAN Technologies LLP, Mr. Manoranjan Dash anchors the organization effectively to its goal of providing high quality services to its customers. He is a seasoned IT Professional with 26 years of industry experience in managing large-scale IT enterprises and software solutions delivery, equipped with technology proficiency, and widespread cross-functional experience, nurturing interactive relationships with the client community. He has served many large IT organizations in various senior management roles as strategic and tactical leader for multimillion-Dollar IT engagements, championed in client service, operations and infrastructure excellence with customer centric, quality focused approach. He has successfully demonstrated his expertise in the areas of talent acquisition, capacity planning, metrics driven measurements, End-to-End SDLC delivery, Root Cause Analysis, Change Management, Policy Formulation, Roadmaps, Budgeting & Forecasting, IT Governance, Process Compliance, Cost Management, and Revenue growth. Possess strong people skills developing high-performing service teams and excellent client relationship. He is proficient in onsite-offshore/global delivery model and has a great passion for taking on new challenges and establishing quick credibility in new markets and technologies. He has been instrumental in developing high performing teams, being a great mentor to the management teams overseeing software engineering, quality assurance, configuration management, DBA, PPQA, and project management. He has extensive experience in effective organizational business transformation through institutionalization of SEI CMMi Level 5 and ISO process practices and certifications.
Those who are searching any of the followings may reach out to us for their training requirements:
analytics courses training in Pune, big data analytics certification training in Pune, big data analytics courses training in Pune, business analytics course training in Pune, data analyst course training in Pune, data analytics certification training in Pune, data analytics courses training in Pune, data analytics training in Pune, data science certification training in Pune, data science degree training in Pune, data science masters training in Pune, data science training in Pune, data scientist certification training in Pune, diploma in data analytics training in Pune, diploma in data science training in Pune, graduate diploma in data science training in Pune, machine learning certification training in Pune, masters data science training in Pune, masters in data analytics training in Pune, masters in data science training in Pune, ms in data science training in Pune, pg diploma in big data analytics training in Pune, pg diploma in data analytics training in Pune, pg diploma in data science training in Pune, post graduate diploma in business analytics training in Pune, best data science programs training in Pune, data science certification training in Pune, data science course training in Pune, data science course online training in Pune, data science online training in Pune, data science programs training in Pune, learn data science training in Pune, big data analytics training in Pune, big data certification training in Pune, big data courses training in Pune, big data hadoop training in Pune, big data analytics training in Pune, data analysis python training in Pune, data analysis using python training in Pune, data analysis with python training in Pune, data science course training in Pune, data science in python training in Pune, data science python training in Pune, data science using python training in Pune, data science with python training in Pune, python and data science training in Pune, python data analysis training in Pune, python data analytics training in Pune, python data science training in Pune, python data science book training in Pune, python for data analysis training in Pune, python for data science training in Pune, Autoencoders and variational Autoencoders, Backpropagation, Deep Belief Networks training in Pune, Deep learning training in Pune, Deep learning course, Deep Learning Courses, Deep Learning Institute, Deep Learning Instruction, Deep Learning instructor-led in Pune, Deep Learning School, Deep learning Training in Pune, Deep Learning training courses in Pune, Deep Learning University, Deep learning with TensorFlow, Deep Learning Workshop, Deep Learning Workshops, Deep Networks training in Pune, Evening Deep Learning training in Pune training in Pune, Neural Networks training in Pune, Recurrent Neural Networks training in Pune, Restricted Boltzmann Machine, TensorFlow course, TensorFlow training in Pune, Weekend Deep Learning courses in Pune, hadoop training in Pune, hadoop certification training in Pune, big data training in Pune, big data hadoop training in Pune, big data certification training in Pune, big data courses in Pune, big data hadoop certification training in Pune, data analytics courses in Pune, big data analytics training in Pune, hadoop training online training in Pune, learn hadoop online training in Pune, big data analytics certification training in Pune, bigdata and hadoop training in Pune, big data training online training in Pune, big data and hadoop training in Pune, hadoop online course in Pune, Big data hadoop training in Pune, spark training in Pune, spark online training in Pune, apache spark training in Pune, apache spark online training in Pune, apache spark certification training in Pune, apache spark training online training in Pune